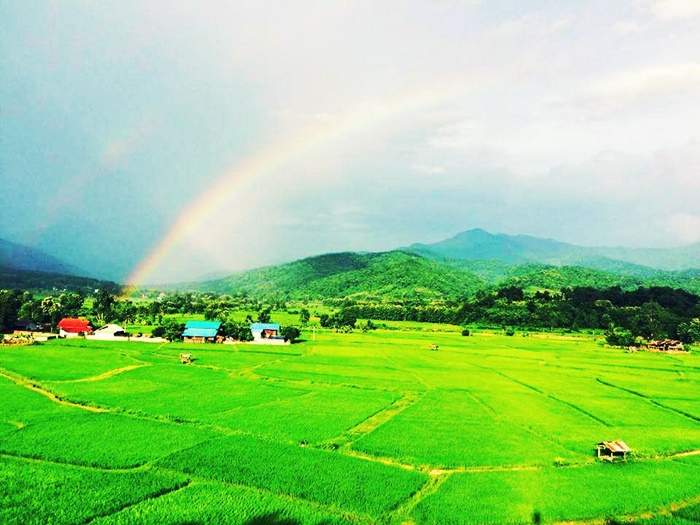 The name of Phuket temple, but in Pua district It is a very beautiful temple. The 
highlight of this temple is the view of the rice fields on the back of the temple, 
which is considered to be a beautiful scene. People have seen with a sense of beauty.

Wide field of green rice fields, invisibly There is a high mountain background. 
In addition to making merit and also seeing the beauty of nature in Pua district as well.




Location Phuket Temple, Pua Travel, Nan Province: Woranakorn Subdistrict, Pua District, Nan