"Phu Kradueng" or "Phu Kradueng National Park"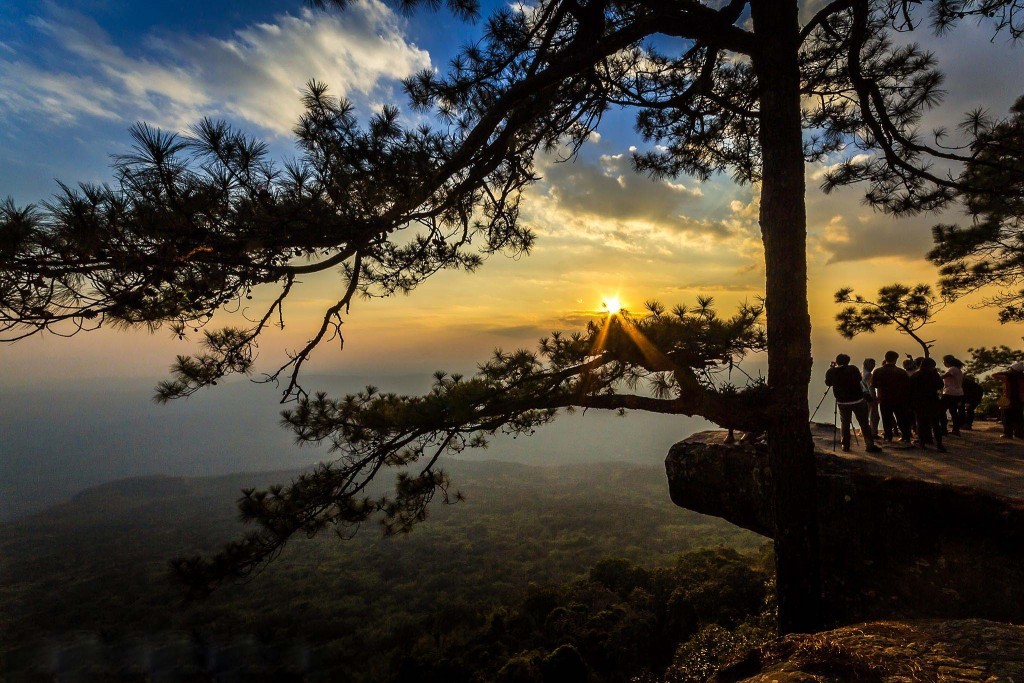 The Phu Kradueng. The waterfall passes through the forest along the way. Real Adventures I will find that in the drama. If you do not believe, try to follow. Peugeot Sure, you will not be disappointed, very fun and see what is really natural, if you are ready to follow the wolves on the mountain to do better.
May is considered early rainy season of Phu Kradueng. So it will be natural, fresh and green to see each other. The tourists in this period is very little, it does not have to be busy. It is quite suitable for relaxation.
There are 3 ways to travel to Phu Kradueng.
1. Travel by car.
1.1 Travel through Saraburi, Phetchabun, Lomsak, Lomsak, Dan Sai, Phu Ruea and Amphoe Mueang Loei. Turn right into Highway 201 – Khon Kaen, then turn into Provincial Highway No. 2019 into the Phu Kradueng National Park.
1.2 Use the route through Saraburi. Nakhon Ratchasima Province to Khon Kaen. Turn left to National Highway No. 201 through Phu Pha Phrao District and pass Pha Phan. Entrance to Phu Kradueng National Park.
1.3 Travel through Turn left to National Highway No. 201 through Chaiyaphum Province, Phu Khiao District and turn left to Highway No. 12 through Chum Phae District. After that, it travels the same way as Route 2.
2. Bus
Travel by bus Take the bus at Northeastern Bus Terminal (Mo Chit 2), Bangkok – Loei City. Phu Kradueng Bus Station And the second line to the park Phukradueng. Contact information bus at. Tel. 0-2936-2852-66 Fare
1. Air-conditioned VIP 24 seats. Price 590 บาท
2. Air-conditioned VIP 32 seats. Price 449 บาท
3. Air-conditioned car, 1st class. Price 258 บาท
4. Air Conditioner 2nd Floor Price 280 Baht
When the car at the cliff. The car from the cliff. It will cost about 30 baht per person for Phu Kradueng National Park.
3. Travel by train
Train travel Take the train at Hua Lamphong train station to Khon Kaen train station. By bus Khon Kaen – Loei, it will be Phu Kradueng district and then two cars to the Phu Kradueng National Park.